Are you trying to lose weight? If so, you probably know that calories in equals calories out.So no matter what type of diet you're on, you need to eat less than you expend. That's the way the cookie crumbles.As a result, it's really important to eat low calories meals and snacks.So I've put together 20 Low Calories snacks that will not only help you lose weight but taste delicious as well.So, what are you waiting for? Dig right in!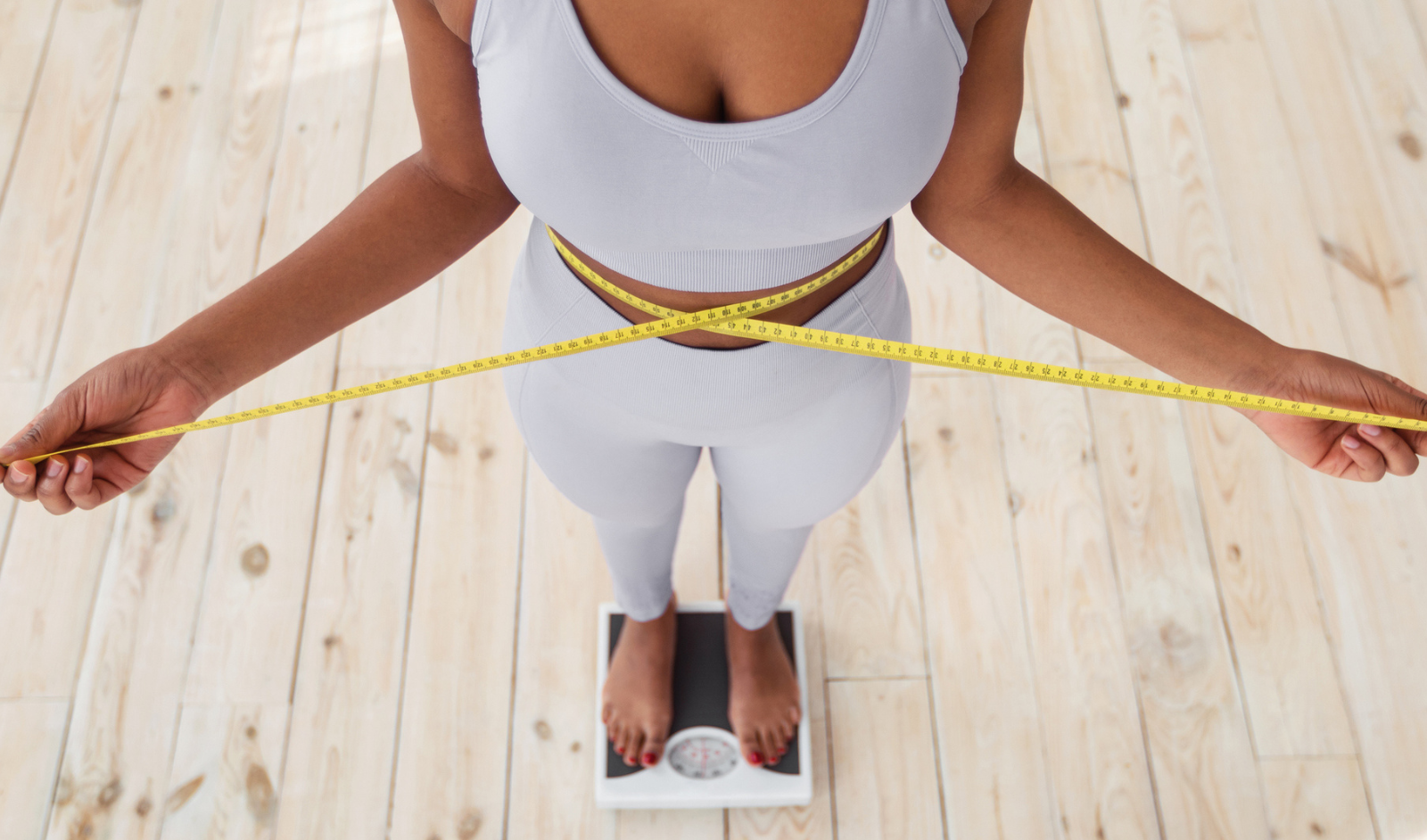 1. Air-Fryer Chickpeas
When you're relaxing in front of the television, it's nice to have something crunchy to munch on. Something like potato chips.But a measly one-ounce serving of potato chips contains 150 calories. And by the time you've finished watching your show, you've usually eaten way more than that, right?
These air fryer chickpeas are a great alternative to potato chips. They're crunchy, spicy and contain only 75 calories per serving.They're also healthier. That's because unlike potato chips, they're not deep-fried.
Instead, you air fry them. Air frying them also eliminates greasiness too.
Now, you could roast them as well, but air frying your chickpeas instead of roasting them saves you time. In case you don't have an air-fryer, you can find a high-quality one here.
Check out more high protein chickpea recipes here.
Per Serving:
Calories: 75
Fats: 4g
Protein: 2g
Carbs: 6g
Fiber: 1g
Sugar
2. Kale Chips
And talking about potato chips, kale chips are another great alternative when you're craving the munchies.They contain even fewer calories than air-fried chickpeas. That's because kale has very little calories.In fact, one cup of chopped kale contains less than 34 calories: 1g. And it has tons of Vitamins A and C, which help boost your immunity.These kale chips are crispy and delicious. And because they're seasoned with sea salt and garlic powder, they have a salty, garlic flavor.But if you don't like that flavor, you can simply swap out the spices. For instance, if you like it spicy, you can use Sriracha and sea salt, and add a bit of maple syrup for a touch of sweetness.Or you can use garam masala and coconut oil for some Indian flair.
Per Serving:
Calories: 35
Fats: 3.5g
Protein: 0.3g
Carbs: 0.9g
Fiber:
Sugar: 0.1g
3. Broccoli Cheese Bites
Are you looking for the perfect post-workout snack? Give these broccoli cheese bites a try.
They're crispy and packed with cheesy goodness. And they contain power foods like quinoa, chickpeas, and broccoli, so they not only taste good but are good for you too.They're also a good source of protein. So, they help your muscles recover from the wear and tear of your workout.
To make them, you'll need to put your ingredients in a food processor and blend until smooth. This food processor should do the trick.Then form balls out of your mixture and place them on an oiled parchment-paper-lined baking tray. Next, flatten them, so they form circles.
Finally, spray your cheese bites with olive oil and bake for about 25 minutes.
Per Serving:
Calories: 43
Fats: 1.7g
Protein: 2.2g
Carbs: 4.8g
Fiber: 1.2g
Sugar: 0.2g
4. Frozen Yogurt Bark
Do you have a sweet tooth? Me too.
The fruit is a great low-calorie snack that can satisfy your sweet tooth. But sometimes it just doesn't cut it… You want an actual treat.This frozen yogurt bark is for times like that. It's crunchy, creamy, and packed with delicious, yet nutritious foods like strawberries, berries, honey, and chopped nuts.So, you can eat your treat. And feel good about it too.And you can totally customize this treat. All you need to do is change out your toppings.For instance, if you're a fan of all things coconut, you can add shredded coconut. Or if you're a chocoholic, you can add chocolate chips.
Per Serving:
Calories: 95
Fats: 4g
Protein: 4g
Carbs: 12g
Fiber: 1g
Sugar: 11g
5. Salt & Vinegar Roasted Chickpea Snack
In the mood for salt and vinegar potato chips? Have these instead.
They're crispy, tangy, and salty- just the way salt and vinegar chips, ahem roasted chickpea snacks should be.
And they don't contain a drop of oil. Perfect if you're following a whole foods plant-based diet, or frankly, any diet at all.Besides being tasty, they're pretty nutritious too. They're high in protein, so they're pretty filling.They're also packed with fiber. Just one serving provides a whopping 20% of your daily fiber needs.Now these snacks are pretty addictive. So, you may want to make sure you make enough for you- and anyone else in your house.
Per Serving:
Calories: 115
Fats: 2g
Protein: 5g
Carbs: 16g
Fiber: 4g
Sugar: 3g
6. Mini Apple Pizzas
Now, time for some low-calorie pizzas. Yes, you read that right.
These pizzas are pretty tasty. You have peanut butter spread on apple slices. All topped with your choice of toppings.Toppings like banana slices, raspberries, strawberries, pumpkin seeds, and blueberries. The choices are endless.
Besides being healthy for you, they're also great for kids. And they're so easy to make.
Just core and slice your apples into rings. Then place them in some lemon water to prevent browning.
Next, drain your apple rings and spread peanut butter on them. Finally, top with your favorite toppings.
Per Serving:
Calories: 95
Fats: 4g
Protein: 2g
Carbs: 14g
Fiber: 2g
Sugar:10 gm
7. Cauliflower Crackers
If you have food allergies/sensitivities, you know just how difficult it can be to find crackers that are not only gluten-free but nut-free too.
That's because gluten-free flours like coconut and almond flour have nuts in them. So, using these flours is definitely not an option if you have allergies to nuts too.
These cauliflower crackers are the perfect option. They're crispy and savory and have a nice onion flavor.
To make them gluten and nut-free, you use millet flour. Besides being gluten/nut-free, millet flour has a mild flavor, unlike some nut flours. If you'd like to give it a try, you can get some here.
Per Serving:
Calories: 21.3
Fats: 0.2g
Protein: 0.8g
Carbs: 3.5g
Fiber: 0.5g
Sugar: 0.2g
8. Beet Crackers With Flax Seeds
Looking for a tasty snack for Valentine's Day? Then give these crackers a try.
They're crunchy, yummy, and beet-red. And that's not from red food coloring either.
Plus, they have lots of healthy ingredients. Like flaxseed meal, chia seeds, and black sesame seeds.
In case you're wondering what flaxseed meal is, it's simply ground flaxseed.
Ground flaxseed is a good source of protein and fiber. So, it helps keep you full and away from the donuts that are calling your name.
And it's packed with brain-boosting omega-3s. Besides using it to make these crackers, you can use it in your smoothies, in your yogurt, and even on your oatmeal. If you need to stock up on some, you can get some here.
As an added bonus, these crackers contain only 38 calories per serving. So, you can go ahead and pair them with a bit of cheese.
And why not? Valentine's Day only comes once a year.
Per Serving:
Calories: 38
Fats: 2g
Protein: 0.8g
Carbs: 4g
Fiber: 1.2g
Sugar: 0.4g